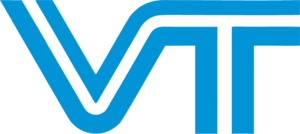 Superior Comfort
High Efficiency
Easy Work
VT HEADSET PRODUCT CATEGORY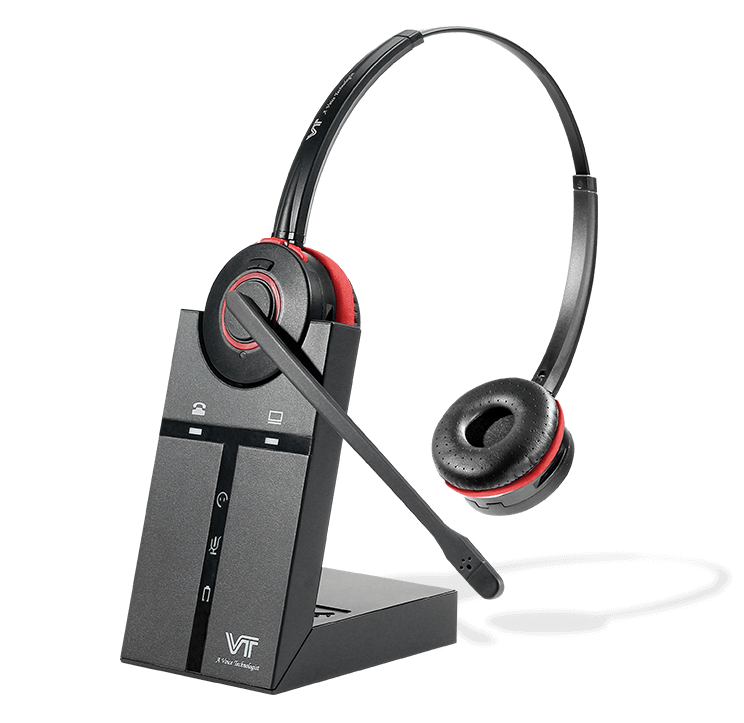 Increase your productivity by answering and ending calls when you're away from your desk.
VT DECT wireless series is designed to provide flexible connectivity to either deskphone, USB or both.
They utilise noise cancelling technology with a range of up to 150 meters and up to 8 hours talk time. Supports Handset lifter or EHS for remote answer/end calls and they can pair up to 4 headsets for conference calls.
View VT WIreless Headsets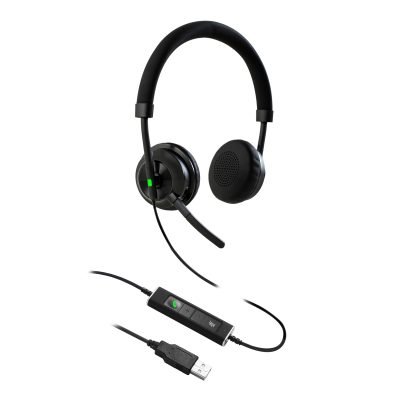 It is compatible with all leading UC platforms & softphone and have inline function of Pick up, mute and volume control
Experience clear internet calls with simple plug-and-play USB-A or USB-C connection and a extra noise-canceling mic. Optimized for Skype for Business users with the luxury of answering and ending calls without having to navigate back to Skype.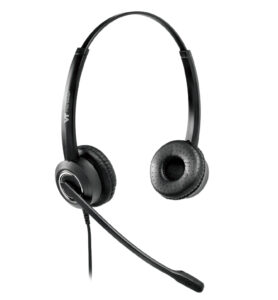 It works with telephone,PC and mobile phone by connecting with different bottom lines
VT Corded Headsets give you a hands-free working environment with one ear (monaural) or two ear (bianaural) options. Plus a quick disconnect feature that lets you work with your PC,Telephone and mobile phone. Noise-cancelling microphones to filter out background noise. SoundGuard® technology to protect against audio spikes, VT corded Headsets provide clear communication in any work environment.
VT Headset Product Application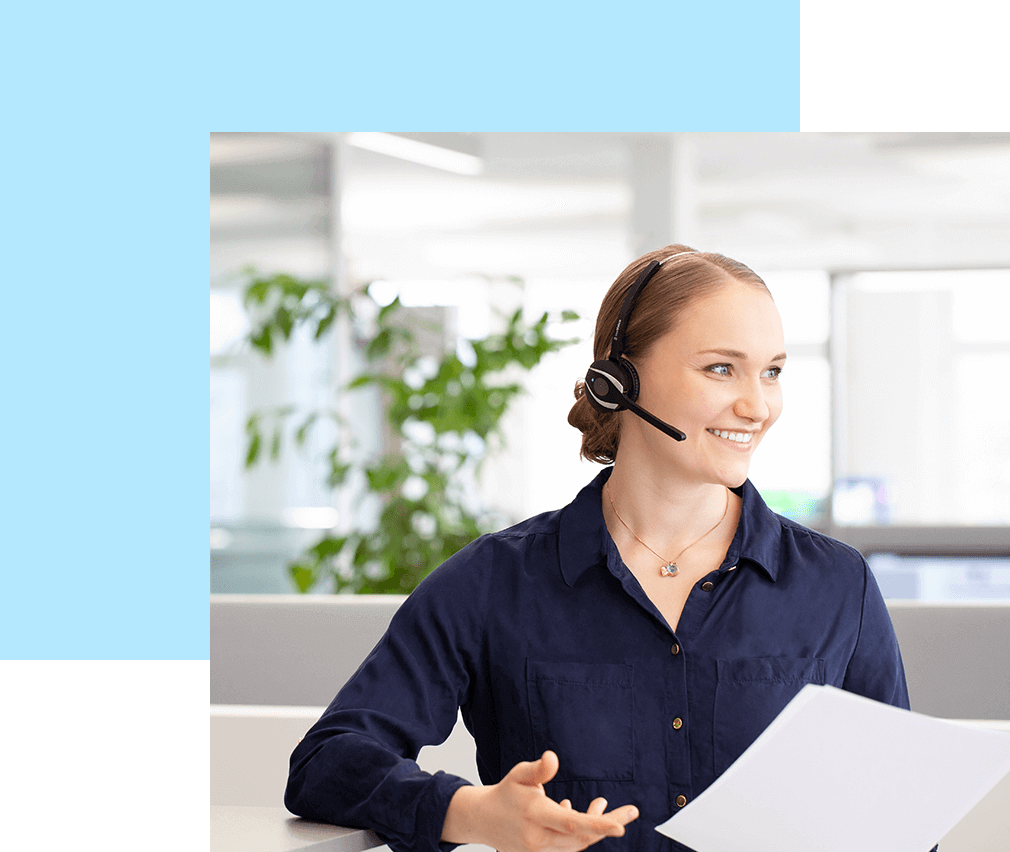 Benefit for Professional Office Telephone Headset
In Modern Business Centers , we have reliable ways to connect, collaborate and communicate with others. But it is still loud. VT Headsets are designed to will help you concentrate more on current works and improve your efficiency all the day.
Benefit From UC
Environment
A Unified Communications solution brings together a company's voice, text and video based communication under one unified solution. Our UC headset series are seamlessly compatible your softphone client and all major Unified Communications platforms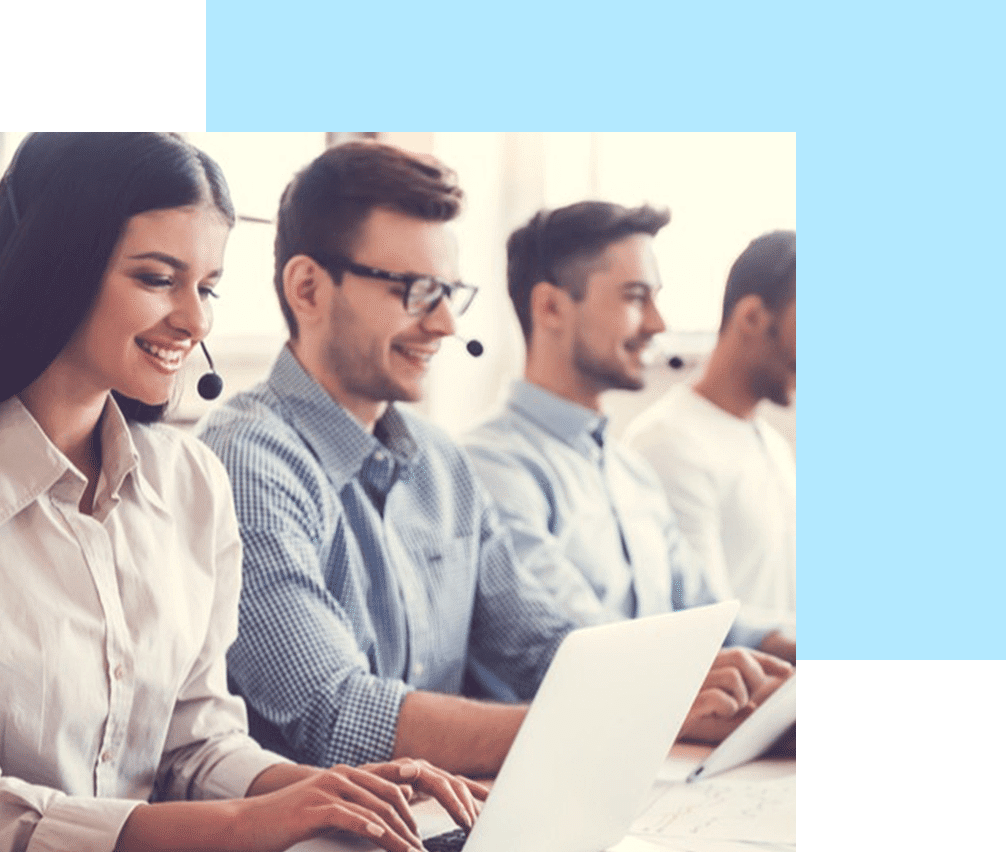 Benefit From Professional Call Center Headset
VT headsets provide solutions for office, Customer service center,and call center systems. As professional business headsets, it provides all-day comfort and superior sound quality. Ideally for the customer service staff, which can improve the call experience and raise work efficiency.